News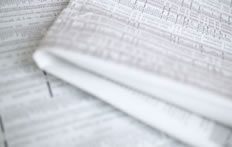 1/15/2010
Kids go Hands-On at Chai Preschool
By Rucheli Manville
When Chai Preschool – Orlando opened its doors this fall, a whole new approach to child development came to life in Central Florida. The school, which is specifically designed to be a nurturing Jewish setting for infants and toddlers ages 6 months to 4 years, uses a hands-on and activity-based curriculum to help children learn by engaging them in the world they live in. Locally famous for her successful Camp Gan Israel summer program, Director Chani Konikov uses her expertise in youth programming and education to "create a stimulating and enriching educational environment" for all of the kids enrolled. After a successful first semester, Chai Preschool – Orlando is opening up their 2010-2011 enrollment and wants your child to join the Chai Preschool family.
A typical day at Chai Preschool is anything but typical. The teachers work constantly to make sure that your child is kept on their toes! After a short greeting and attendance time, your child goes directly into a hands-on discovery time, giving your kid free choice to pick from any of the learning centers such as reading, writing, cooking, drama, science, music, and an ever-changing variety of other options. After cleaning up and a quick snack, the children might go on to circle time for music, stories, and class games to introduce the theme of the week. The themes cover a variety of topics including Jewish holidays, lifecycle events, stories from the Torah, and the seasons of the year. After the theme is introduced in circle time, students go into project time where they'll expand their knowledge of the theme by choosing from a small selection of projects that serve to sharpen age-appropriate skills. Next is play time either indoors or on the playground outside, followed by lunch. With full tummies and a good story, it's off to nap-time for the kids. The day ends with group projects and a creative movements class before the parents pick up their little ones. The result of this busy schedule? Your kids go home with their minds full and their batteries empty. "I feel confident that my child is well supervised and getting excellent care in an educational setting while I am at work. It provides me with peace of mind," says Rivka R. of Orlando. Chai Preschool staff is confident that you will feel the same way, providing you with the serenity that can only result from the knowledge that your children are receiving the individual and caring attention that they need and deserve.
Chai Preschool – Orlando is part of the national Chai Preschool network, which serves thousands of Jewish children no matter the family's background, observance, or affiliation. The staff and teachers strive to ignite a spark in each child that leads them to lay claim to their Jewish heritage and begin a lifelong passion for learning, while at the same time providing children with the early foundation and framework needed to easily transition to elementary school. It is the goal of Chai Preschool's staff to educate your child in a creative, supportive, and warm Jewish environment, so that your child will not only learn about life as a Jew, but will learn to love it too!
During these difficult economic times, Chai Preschool's director has made it much easier to give your children the early Jewish education they deserve. Discounts are offered to families with multiple children enrolled, to parents who pay the full year's tuition early, and to new referrals. For more information regarding enrollment, tuition, or program details, please contact Director Chani Konikov at 407.354.3660 or [email protected], or visit the Chai Preschool website at www.ChaiOrlando.com.
---