Testimonials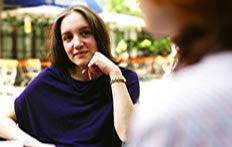 After seeing the amazing Camp Gan Israel, that you run, I am so happy and excited that you are now offering a Preschool.
- David L.
Always a friendly atmosphere, very clean, very organized, lots of projects, I am sure my child will be very happy and will love the staff.
Your staff and environment is highly recommended. I am so happy my child is going here. I feel secure when I drop him off. What a wonderful place you have; you and your staff are doing a wonderful job!
- Amy S.
The pre-school program is wonderful. My son will be well prepared for kindergarten. My son's teacher and the staff are also excellent. Everyone comes across very dedicated, which in turn makes me feel good about sending my son to your preschool.
- Dianne K.

I feel confident that my child is well supervised and getting excellent care in an educational setting while I am at work. It provides me with peace of mind.
- Deborah A.-