Programs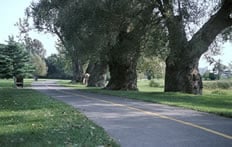 A love of life and learning is the basic premise that underlies all of our programs. The child is introduced to both informal and formal learning experiences that include play skills and social skills, reading and math readiness skills and the creative arts. Every child is challenged to reach his/her potential.
Our program offers classes for the following age groups:
INFANT PROGRAM (FOR CHILDREN 6 MONTHS BY SEPTEMBER 1)


TODDLER PROGRAM (FOR CHILDREN 18 MONTHS BY SEPTEMBER 1)


3 YEAR OLD PROGRAM (FOR CHILDREN 3 YEARS BY SEPTEMBER 1)

PRE-K/VPK (FOR CHILDREN 4 YEARS BY SEPTEMBER)
Core hours for all programs are Monday-Friday 9:00am-4:00.
Extended care is available 8:00 am – 5:00 pm
Customizable options for shorter days or three days a week are available as well.
Click on the links to the left for more about each specific program.